I would like to introduce our first Guest Designer for October!
While last month I focused on designers who have been playing along with the Fantabulous Cricut Challenge Blog on a regular basis I thought this month I might focus on bringing some new designers to the Blog! Dee has been a friend of mine for a number of years and I have always appreciated her talent through those years! I have joked many times that during the time I can make 1 card Dee's talent has been to make at least 3-5 stunning cards in the same time frame! She lives in Waterloo, Ontario a short 25 min drive from me with her 2 adorable kids and supportive husband! She has been on many different design teams over the last number of her crafty years and is a wealth of scrapbook knowledge! You can check out all of Dee's very creative projects at her Blog Dee's Paper Tree. I have to say I count myself extremely blessed with the scrappy friends that I have as they are all as die hard as I am and I love it!
Here are some examples of projects from Dee's blog that really stood out to me.
This little
Cool Chore Chart
is a brilliant idea for the kids! She used a font cartridge to create the titles and initials!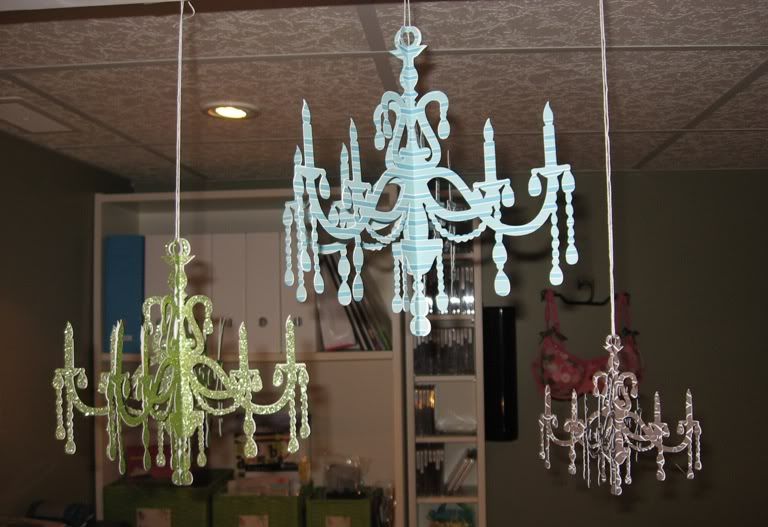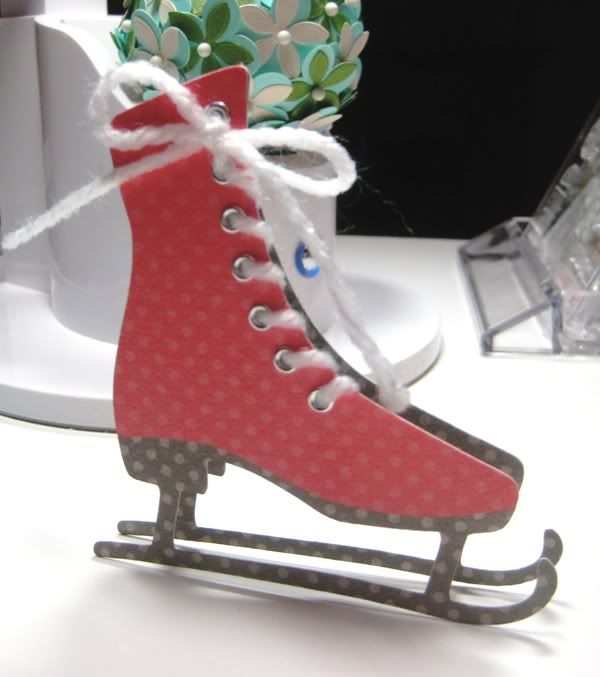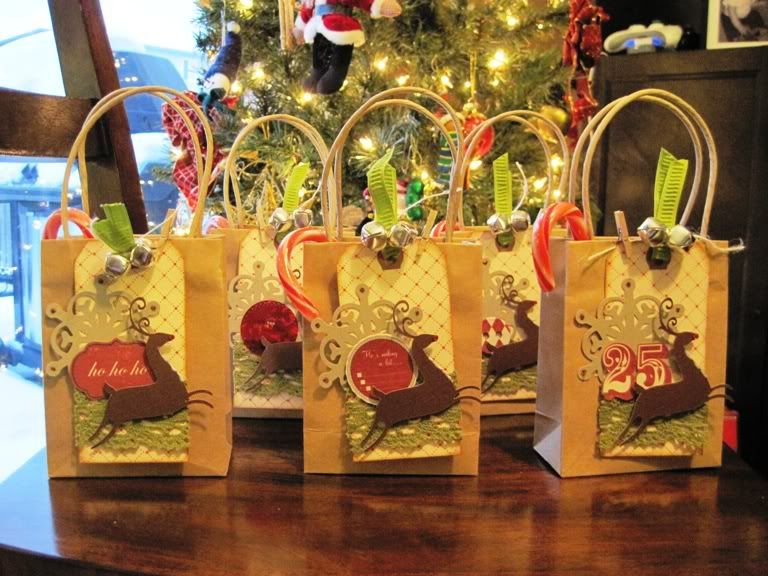 And lastly I could not resist sharing this
Little Christmas Project
that Dee made one year. The snowflakes and deer were cut with the Joys of the Season cricut cartridge.
I asked Dee the following questions and here are her replies.
1. When did you start scrapbooking/papercrafting and why?
Almost 10 years ago now when my son was 3 months I met another mom from my neighbourhood who was a scrapbooker! The rest is history!
2. What is your favorite type of project to make (i.e. cards, layouts, mini-albums, etc.)?
Cards are my favorite project but I do enjoy all paper crafts!
3. What is your favorite product to use on your projects?
Glitter, I am a sucker for sparkle!
4. What is your favorite Cricut cartridge?
1.
This is a tough question, it changes weekly! :
Be sure to join us on Monday to see Dee's post for our Monday Challenge and link up your own .

THANKS FOR JOINING ME TODAY FOR SPOTLIGHT SUNDAY
BYE BYE FOR NOW,
Avril