Good morning!
Happy Thanksgiving everyone!! This is Missy here with another quick Cricut Craft Room tutorial.
So far we've learned how to access CCR and how to locate our cartridges. (Or any cartridge, for that matter, if you're just wanting to explore all the images in the Cricut library!!) Today I'm going to show you how to add an image to your mat.
There are basically two ways to do this.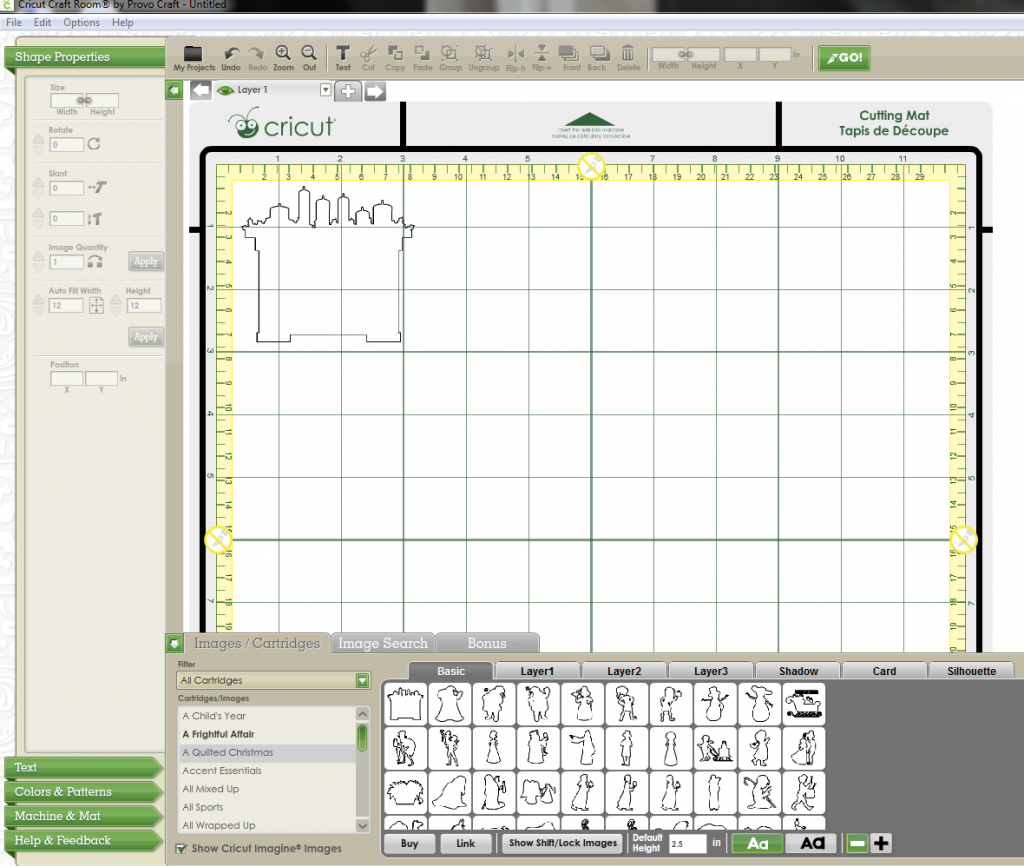 Here I've got the cartridge A Quilted Christmas selected. (Love that Santa in chimney image!!!) When you are looking at the cartridge overlay, if you take your mouse and hover over the image you like, you will see a little yellow box pop up that identifies the image. (It matches what the image is named in the handbook, for those of you who use the handbook) To get the image you want on the mat, you can either click on the image with a single left mouse click, or you can hold your left mouse button down and drag the image to the mat yourself. Either method works easily, just pick which one works best for you.
If you were dong a project in bulk, like making Christmas cards, or holiday treats, or something like that, it's really easy to add multiple images to the mat. Simply click (or just drag) the number of images you want displayed and they pop right up there. I now have 5 fireplaces on my mat. The nice thing is, the program automatically knows how much room to allow for the number of images you selected on your mat. See how the top row only has 3 fireplaces?? That's because a fourth one wouldn't fit. As I was clicking to add fireplaces, CCR automatically started a second row for me.
Now you know how to get the images you want to work with on your mat!! Next week we'll talk about how to move those images around!! Thanks for stopping by, and have a terrific Thanksgiving!!!
MISSY